---
The idea behind a campaign is to help you achieve your digital signage objectives. You may have different messages you want to communicate to your audience depending on which screen they are looking at, or even by the date and time. Enter the campaign.
Campaigns let you manage loops, schedules, and exceptions all in one place.
Start by selecting 'Campaigns' from the navigation bar along the left side of your screen.

Create A Campaign
To create a New Campaign, click on the Green "Create Campaign" CTA.
You will be prompted to create a name for your Campaign. Enter your Campaign name and click 'Create Campaign.'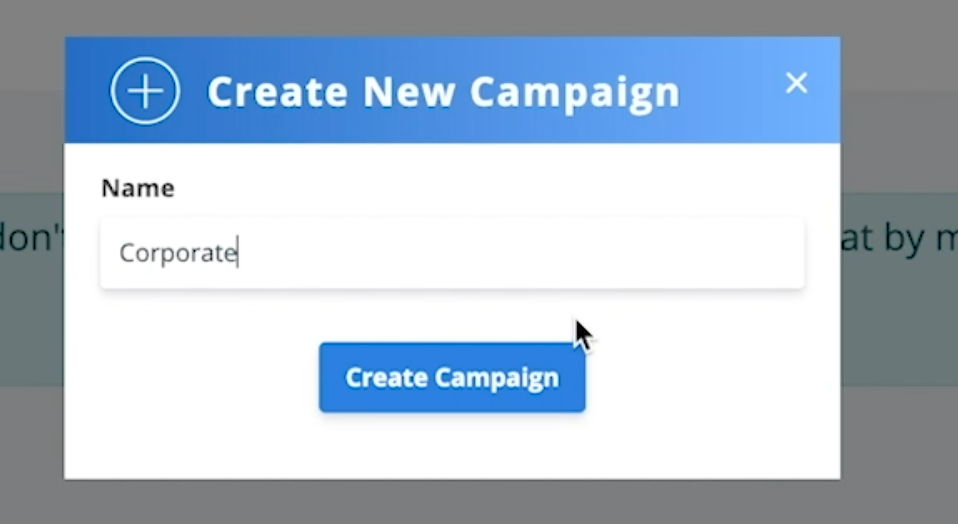 After clicking 'Create Campaign,' you will be brought into our campaign creator, where you can select the loops you would like to include.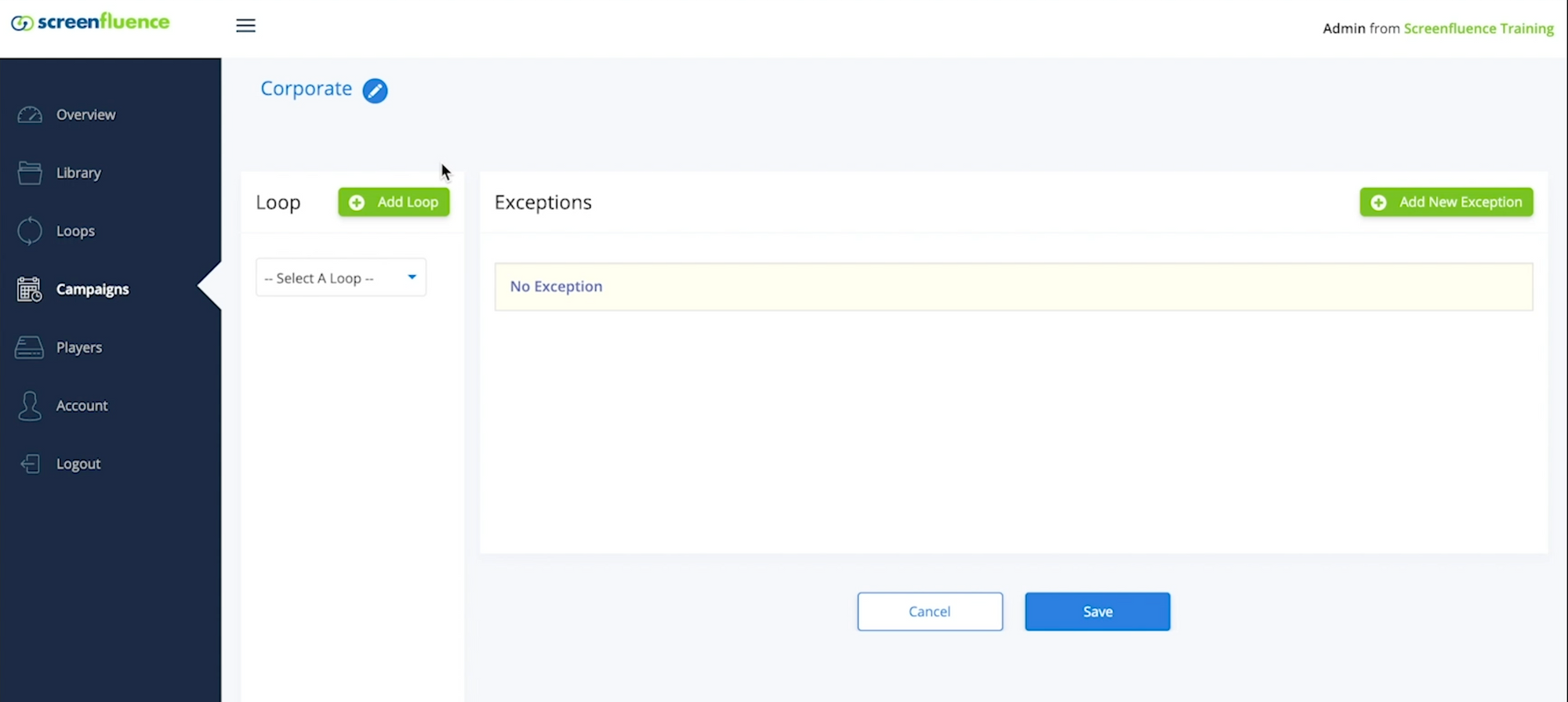 Main Loop
The first step in creating an effective campaign is to choose the Main Loop. This is the loop that you want your player to play 24/7 by default. Once you have your Main Loop chosen, you can now start to scope out specific time slots for other loops to play. We call these "Exceptions".
To learn more about this feature please review our video tutorial on 'Scheduling an Exception' located on our support page.
In order to select the loops you want to include in your campaign, use the 'select a loop' drop down menu on the left side of your screen.
The 'Select a Loop' drop down menu will show you all the loops you have created.
You can add additional loops in sequence by using the green "Add Loop" CTA just above the drop down menu.

Each Loop you include will act as your default or main loop, and will continue to play on your screen until an exception is scheduled.
If no exceptions are scheduled, the loops you have selected on the left side will continue to play in sequence, once activated.
After you have finished selecting all the loops you would like to include in your Campaign, click "Save." You will see a prompt in the bottom right corner that says your "Campaign was successfully updated."
You will automatically be taken to the Campaign overview where you can review the Campaign you have just created.
You can create as many campaigns as you'd like. Keep in mind, we have not yet activated this campaign on any players – this will be the last step.