---
Editing Active loops.
Once you have created your Loops and activated your Campaigns, you can use the Loop Editor tool to make ongoing updates to your existing active Loops.
To update an existing loop, use the 'Loop Editor' tool found by hovering over the loop with your cursor.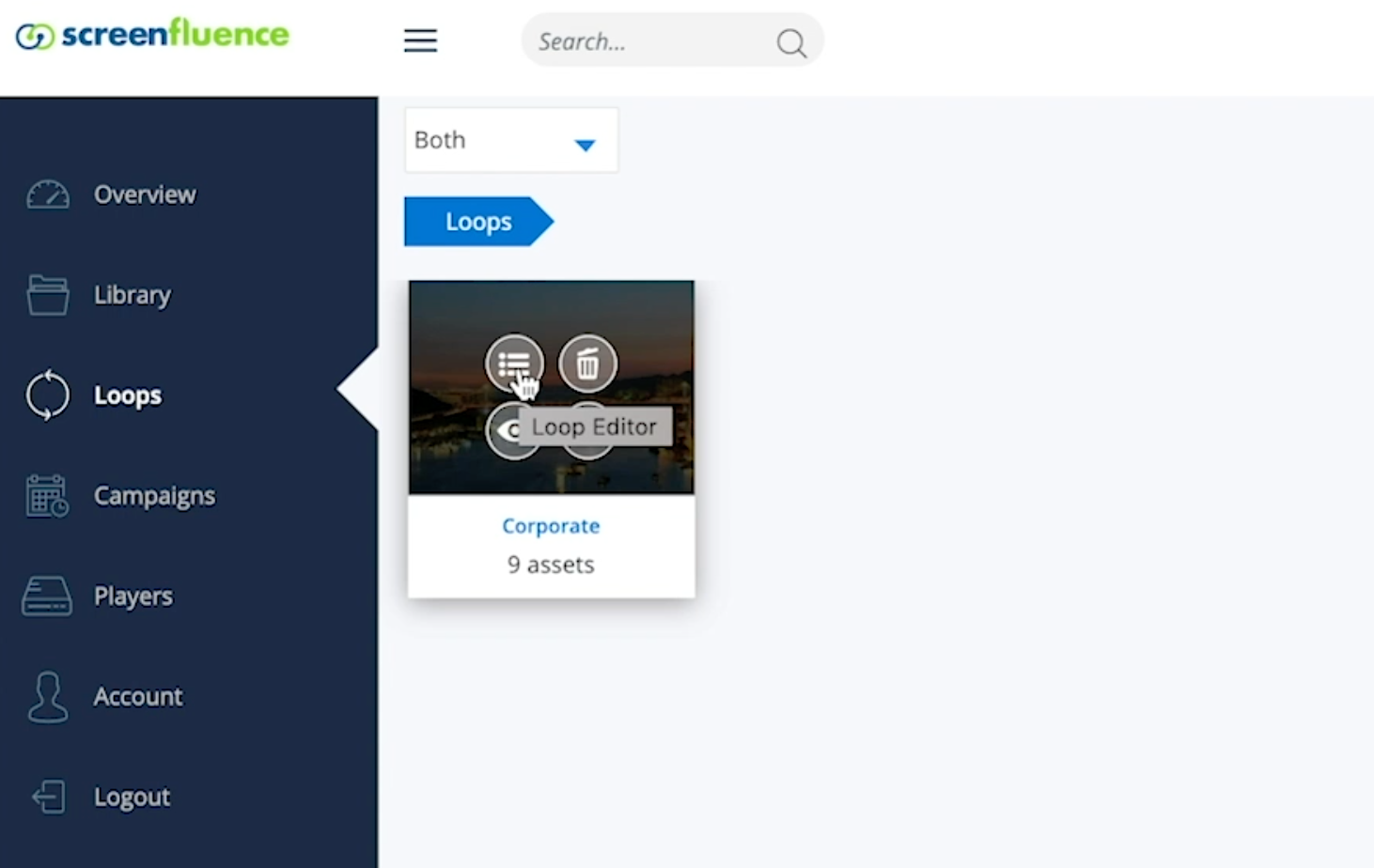 Alternatively, you can switch to the 'List View,' and the 'Edit Loop' icon will automatically appear alongside the asset.

Click on the 'Loop Editor' button to change and edit the assets in your loop.
Don't forget to save! You will see a prompt that reads 'Loop asset was successfully updated'.
Pushing Live
Because this loop is already assigned to an active campaign, the changes will automatically appear on your screen within a matter of minutes.