---
Ready to get your content up on your screens?
Players
Start by selecting 'Players' from the navigation bar along the left-hand side of your screen.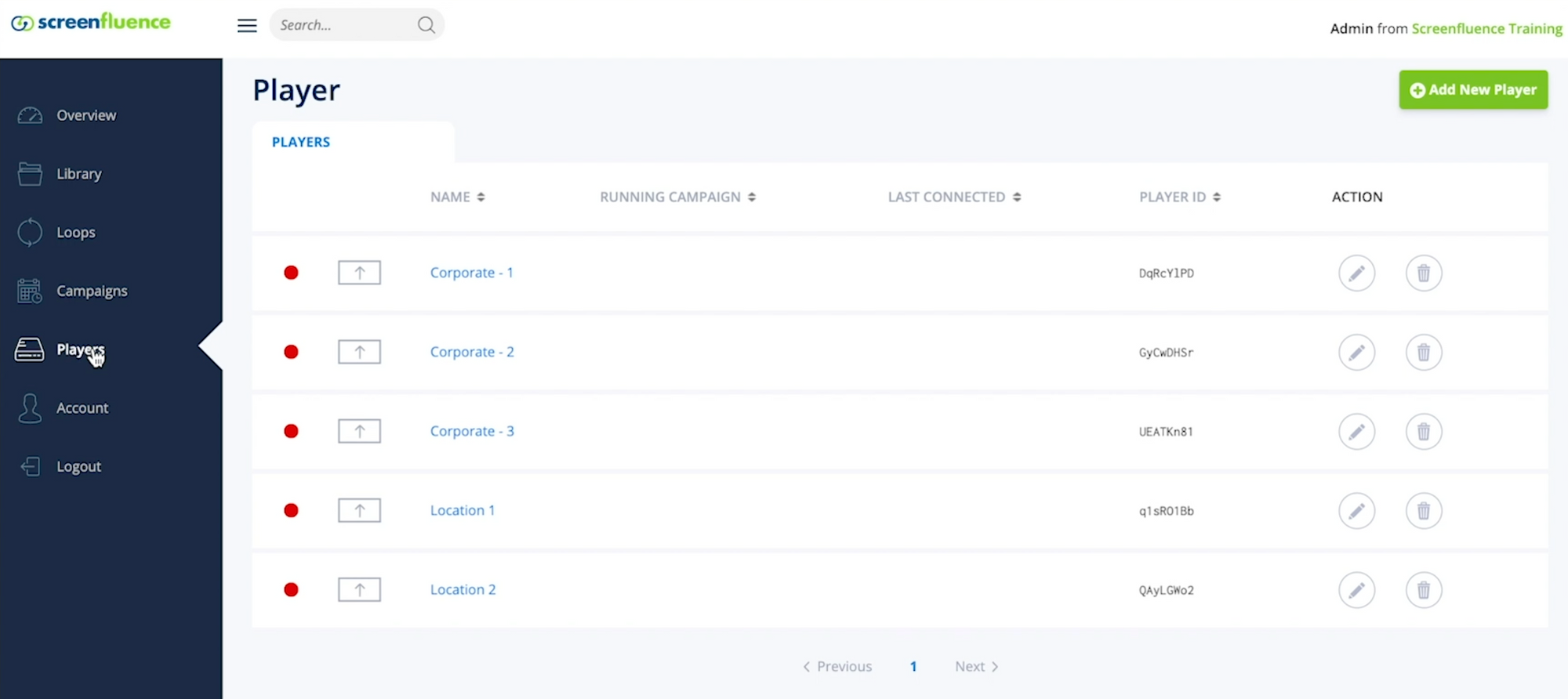 You will now see all the players listed on your account.
Each player will be connected to a screen in your network and labelled accordingly, so that you can activate the correct campaign on the desired screen.
To activate a campaign, use the 'Pencil' tool located under the 'ACTION' column on the right.

A new window will appear prompting you to 'Edit Player.'
Selecting A Campaign
Using the drop down menu under campaign, select the campaign you would like to activate. Once you have selected your campaign, click 'SAVE.'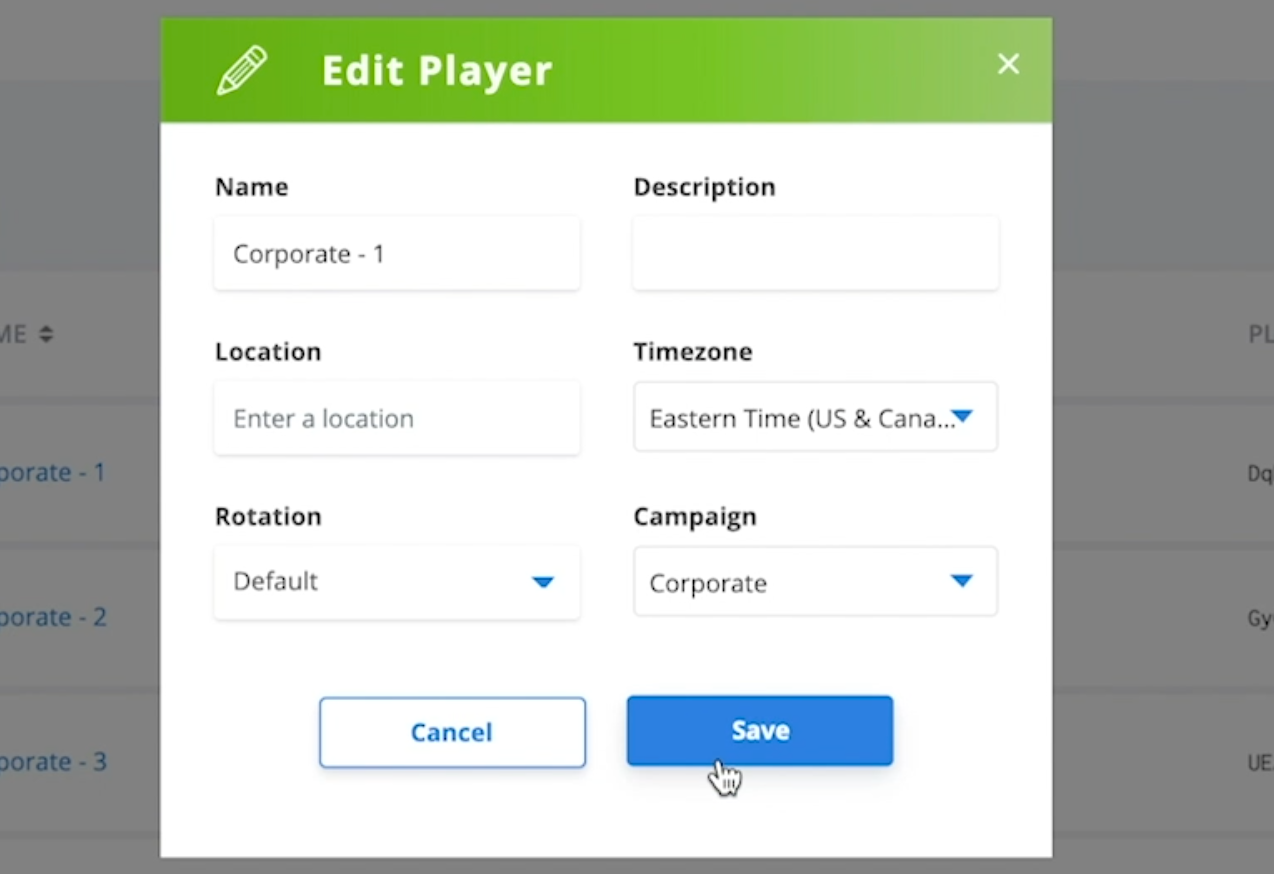 You will automatically be brought back to the Players tab and a message will appear on the bottom right corner noting that your 'Player was successfully updated.'
Within a matter of minutes, the content will appear on your screen. Repeat this step to activate the same campaign on any player in your network.
You have now completed the activation. Your content or updates will appear on your desired screens shortly.